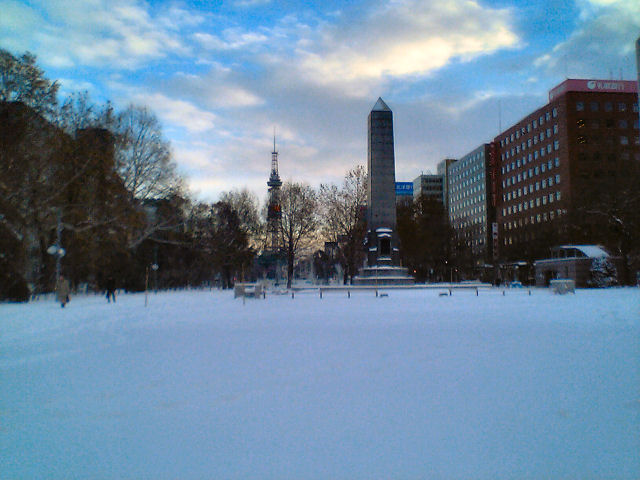 'stop the cavalry' - jona lewie

To avoid the depressing thought of staying at home over xmas again, i decided a few months back to head up to sapporo & visit Courtney & her hubby (Aki) over the holidays.

Thought a white, snowy drunken xmas with friends was WAY preferable & less depressing than waking up on my own alone.
Since then, k & me have launched ourselves into cheesedom; but he'd already planned to go to vietnam for the hols.
(am i jealous? oh no, not me...who needs hot sunny beaches when you have beautiful snow & beer & ....erm....yeah....well....)

But anyway...


Yesterday i was trying to sort out tickets, when i discovered that i actually had enough mileage to fly to sapporo for free!!! Yeah!
So i don't even have to pay for the privilege of freezing my arse off.
I am looking forward to it though - Sapporo is a beautiful city, Courtney's lovely fun friend. And we're planning to do lots of christmassy things - eat turkey, open pressies, drink sparkly, watch the snow, have huge family arguments (or is that just my family?!) and so on...
AND as an added bonus, Mooney's playing in Sapporo while i am there!

Yeah, it's going to be a good trip.

But in the meantime, i am going to piss everyone off around me by playing/humming christmas tunes everyday....so let the bells ring out for CHRISTmas...