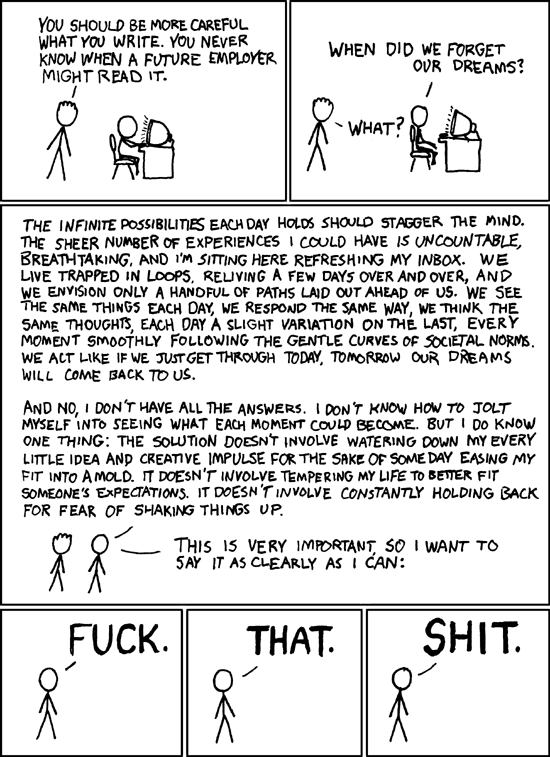 'dirty epic' - underworld


i both love & loathe this time of year.
i love it because i still have the childish glee of christmas & all that it entails. i enjoy the decorations, the smiles, the presents (both giving & receiving) and the parties. i also enjoy the time off - that much needed 'refresh-time'.
That's the good stuff for me. whatever people may say, it IS a season of goodwill - and i love that.

but there's the things i don't enjoy too.
the biggest thing is the whole restrospective i get into. i suppose it's natural, with the end of the year, the coldness of winter & my birthday coming up. it all makes me look back on the past year & beyond.
now, i know looking back & reflecting on past deeds is not necessarily a bad thing, but for some reason i only seem to reflect on the bad things that happened.
and it hasn't been all bad. 2006 has brought good things, but try as i might, it's always the crap that comes to the forefront.
But yeah, good stuff in 2006...
Australia...
My first summer birthday...
Sin Parents coming over...
Friends - new & old...
Arab Strap...
Being somewhat stronger...

and then i kind of get stuck.
there MUST have been more that happened this year. there MUST be more to my life.

thought something good was coming too - but i managed to screw up & i think i lost my chance...cursed myself before it even started.

also, i NEVER feel homesick, here is home to me. but now at xmas? yup, i feel frigging homesick for family.